Come in and meet the team!
Meet Susan and David Van Houten, Owners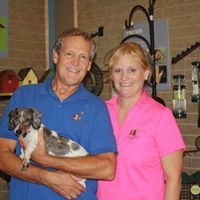 We found our love of bird watching and bird feeding when we bought a new house and the previous owners left a bird feeder. After watching birds continue to come to the empty feeder, we decided to fill it and we were hooked. Although we never thought that one event would lead to a lifelong passion and even a business, it has been a great adventure. The best part about operating a Wild Birds Unlimited store is the wonderful customers and knowing that you are making a difference in the community and nature.
I run the store full-time and David is employed full-time at NCR.
Meet Duchess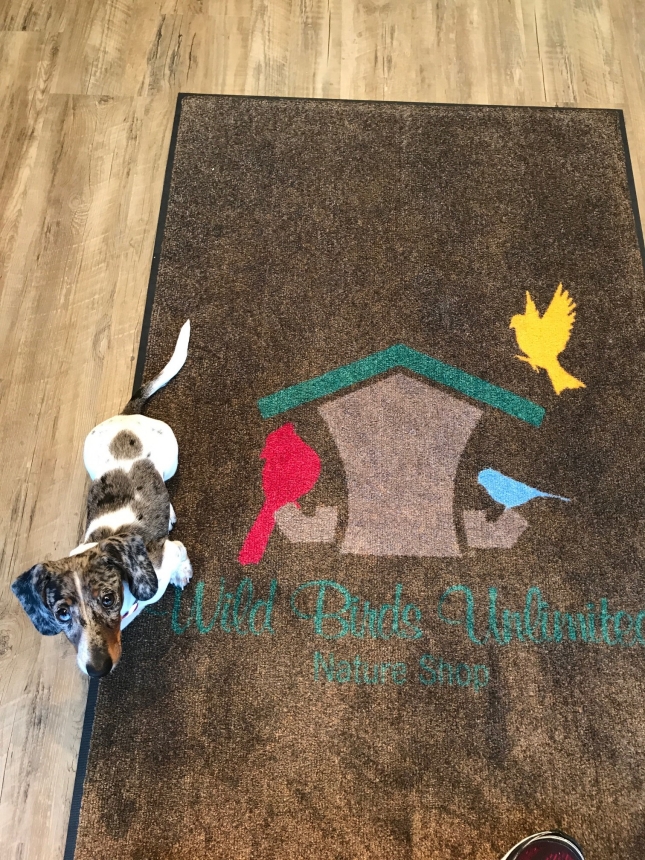 Duchess is a dapple dachshund dog. My sister found Duchess in Kansas where she lives and sent me a picture. It was love at first site! We just had to figure out how to get her to GA which we solved by meeting halfway between for a family wedding. Duchess is the smartest, sweetest, lovable dog...I am definitely not biased! If you visit the store, most times, you will see Duchess. She is our #1 greeter.
Meet John Mark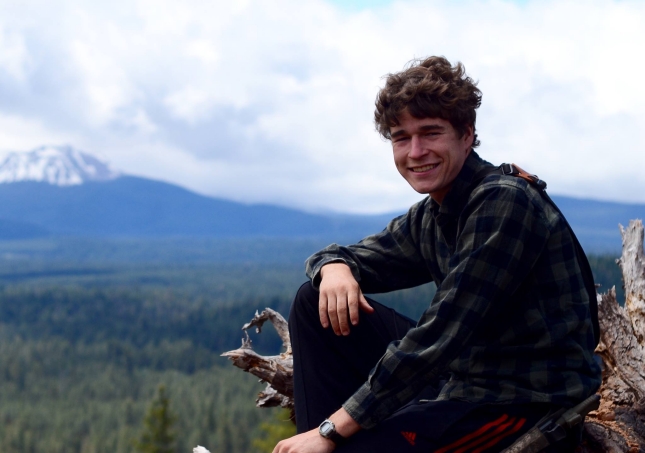 My name is John Mark Simmons and I am part of the team at Wild Birds Unlimited of Athens!
Working at a bird related store and interacting with customers who have questions about birds is a fantastic fit for me as an employee. I've been birding since I was four years old and have dedicated much time and effort into this passion. I enjoy conversing with people about what they are seeing in their backyards, what they hope to see at their feeders one day, and what in the world that mystery bird is that they keep seeing but just can't quite figure it out!

I am currently a junior enrolled at the University of North Georgia and I plan on studying Ecology and Conservation Biology at the University of Georgia next year. I would like to integrate conservation based research on birds and other wildlife into my career by studying this area of science.
Meet Jennifer
I have a lifelong dedication to good stewardship of land, plants and animals. I find nature and everything it teaches us to be endlessly fascinating. I am also an herbalist and wellness adviser in addition to working at Wild Birds Unlimited.

I enjoy both the people I work with and the customers that come in the store. It is always fun to hear about what people are experiencing with their wild, feathered friends and nature.
Meet Daniella
I am one of the newest members at Wild Birds Unlimited. I currently study nursing at Piedmont College. Although I have not been a birder my entire life, I have been able to learn a lot about the hobby through the WBU courses, my fellow workers, and our great customers. I truly love the environment of the store and believe Wild Birds Unlimited has the nicest customers I have ever been around. It is a great place to work!